Broadside dated March 31, 1893 announcing entertainment at Town Hall

Sudbury Historical Society Collection
Events Calendar
Next Events
Past Events
Events Calendar
The Society hosts a series of programs from fall through spring. Programs are free to Society members. A $5.00 donation from non-members would be appreciated.
Most programs are held on Sunday at 2:00 PM in Town Hall (Sudbury Center) unless otherwise indicated.
You can view many of our earlier programs on Sudbury TV — see our video library for a listing.
Next Events
January 28, 2018 (Sunday), 2:00 - 4:00
PM
If These Halls Could Talk: A History of Sudbury's Town Hall Buildings
At the Sudbury Town Hall, 322 Concord Road, Sudbury.
Explore the history and impact of Sudbury's Town Hall buildings — the first built on the town common in 1846 and the second in 1930 by three resident architects of national and world renown (Ralph Adams Cram, Joseph Everett Chandler, and Charles Henry Way). During the worst years of the Depression the small town of Sudbury organized and sacrificed to recreate a town symbol to anchor Sudbury's historic community space. Hear what transpired in the building since that time. Also to be discussed will be the Town Hall's role and impact upon Sudbury and greater town center in the 21st century, as well as the statewide movement to rejuvenate historic town halls.
The program will be led by Sudbury native Chris Morely, longtime Chair of the Community Preservation Committee and 16 year member of the Planning Board, among numerous other local volunteer endeavors. In 2015 and 2016, Mr. Morely served as a member of the Town Hall Blue Ribbon Committee. Chris himself has spent significant time involved in activities held in the Town Hall during every stage of his life, totaling thousands of hours. The program will be informed by that experience, his degree in U.S. History, and his work in real estate development and architecture as they relate to the adaptive reuse of older buildings.
Free for SHS members. A donation of $5 is appreciated from nonmembers. Refreshments will follow.
2017 Fall Event Calendar
December 17, 2017 (Sunday), 3:00 - 5:00
PM
Annual Carol Sing & Party with Santa and Mrs. Claus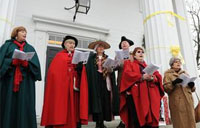 On the steps of Town Hall, 322 Concord Road, Sudbury.
Join the Sudbury Historical Society on Sunday, December 17th from 3:00 to 5:00 pm the Annual Carol Sing and Holiday Party with Santa and Mrs. Claus on the steps of Sudbury Town Hall (Rt. 27/Concord Road). The Carol Sing has become a beloved Sudbury tradition for all ages. Song books will be provided and period dress is welcome.
Santa Claus will join carolers in singing some favorites and then lead everyone for the party inside Town Hall where Mrs. Claus will be recording each child's Christmas wishes. Refreshments will be served.
Again this year, while waiting to talk with Santa, children can visit the Kindermarkt (Children's market) where volunteers will help them shop and wrap up special gifts for their loved ones. Gifts are priced at $2. For the grown-ups the SHS will also have for sale its most popular gift-giving items such as note cards, maps magnets, and books on Sudbury history. New items include special teas blended especially for the Historical Society by the Mark T. Wendell Tea Company.
Admission is free but we ask that you please bring a new, unwrapped toy to give to the U.S. Reserve Marines for their Toys for Tots drive. The SHS is collecting toys at the Town Hall now through the 17th.
For more information, call 978-443-3747, e-mail Director@sudbury01776.org or find the SHS on Facebook. In the event of inclement weather an announcement will be made on the SHS Facebook page and web site.
December 13, 2017 (Wednesday), 10:00
AM

- 6:00

PM
Sudbury Historical Society Day at the Sudbury Art Association's Holiday Market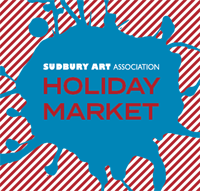 At Sudbury Town Center, 29 Hudson Road, Sudbury.
Local artists will be displaying and selling their artwork through December 24th for all of your gift giving needs. A percentage of sales on December 13th will be donated to the Sudbury Historical Society when the SHS is mentioned at check-out.
December 3, 2017 (Sunday), 12:00 - 2:00
PM
Drop-in Tours of the Loring Parsonage
At the Loring Parsonage, 288 Old Sudbury Road, Sudbury.
The SHS is offering an opportunity to see behind-the-scenes at this circa 1730 historic site. Hear what the Sudbury Historical Society is planning for the new museum, visitor's center and archive and let us know as well what you'd like to see at the History Center. Dress warmly.
December 2 & 9, 2017 (Saturdays), December 3 & 10, 2017 (Sundays), 10:00
AM

- 4:00

PM
Hosmer House Open House: Florence Hosmer Through the Decades — 1880-1978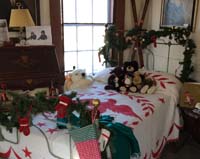 At the Hosmer House, 299 Old Sudbury Road, Sudbury.
The SHS will be decorating the Dining Room inspired by the decades Florence Hosmer lived and worked as an artist.
November 16, 2017 (Thursday), 6:00 - 9:00
PM
Sip and Shop at Laurel Grove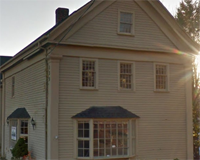 At Laurel Grove, 339 Boston Post Road, Sudbury.
Need a hostess gift for Thanksgiving? Do you want to get a start on your holiday shopping? Join the SHS for a Sip and Shop at Laurel Grove and a portion of all sales will go directly to The Sudbury History Center.
November 5, 2017 (Sunday), 2:00 - 4:00
PM
The World of Fine Teas: The History and Variety of a Unique Beverage
At the Grange Hall, 326 Concord Road, Sudbury.
Join presenter Hartley E. Johnson, owner of Mark T. Wendell Tea Company and Grace Tea Company, two local family-run businesses for three generations, as he offers an understanding of the many aspects of the world of specialty teas, including an overview of the numerous varieties of tea, the history of tea, and its place in cultures around the world.
Attendees will also learn how teas are produced and how to brew the perfect cup of tea. Several tea varieties will be brewed for comparison and discussion.
October 28, 2017 (Saturday), 9:00
AM

- Noon
Repair Café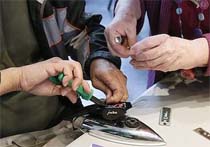 At Sudbury Senior Center, 40 Fairbanks Road, Sudbury.
Broken items may get a second chance! Bring in mendable items such as clothing, lamps, small appliances, computers, and other electronics, bikes, toys, outdoor power equipment, and dull blades and our volunteers will attempt to repair your items.
Sponsored by The Rotary Club of Nashoba Valley together with the Sudbury Senior Center and Sudbury Historical Society.
October 27, 2017 (Friday), 7:30
PM
Musicians of the Old Post Road Concert Bach's Dresden Circle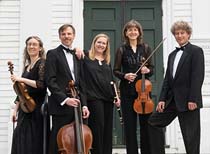 At First Parish of Sudbury, 327 Concord Road, Sudbury.
Features the trend-setting musical voices of Hasse, Buffardin, Pisendel & more whose works impressed J. S. Bach and his son Wilhelm Friedmann during their trips to the exciting cultural center of Dresden during the 1720s.
Contact MOPR at www.oldpostroad.org for tickets. Additional parking available at the Town Hall lot.
October 14, 2017 (Saturday), 10:00
AM

- 3:00

PM
5th Annual SHS Tag Sale & Bake Sale

At the Sudbury Town Hall Lawn and Lower Parking Lot, 322 Concord Road, Sudbury.
Donations of sale items welcome now through the sale date. Call Stewart Hoover at 978 443-9023 or Ursula Lyons at 978 443-9638 to arrange donation drop-off or pick-up.
October 7, 2017 (Saturday), 10:00
AM
Walking Tour of Wadsworth Cemetery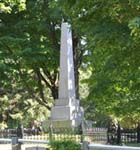 At the Wadsworth Cemetery, 74 Concord Road, Sudbury.
Tour guide Elin Neiterman will point out memorial art and architecture, burial sites of Sudbury's notable citizens, and will explain burial customs and how this quiet sanctuary evolved and is maintained. This year the tour will be enhanced with appearances from special guests from veterans' groups, the Sudbury Companies of Militia and Minute, the United Native American Cultural Center, and costumed interpreters portraying some of Sudbury's former residents.
FREE for SHS Members, $5 for non-members. Parking at the cemetery.
September 30, 2017 (Saturday), 10:00
AM

- 4:00

PM
Colonial Faire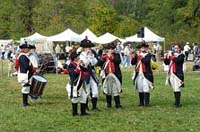 At Longfellow's Wayside Inn, Sudbury.
The SHS runs a popular booth at the Colonial Faire sponsored by the Sudbury Companies of Militia & Minute and the Sudbury Ancient Fyfe and Drum Companie. Admission to the Faire is $2. See link for details.