Broadside dated March 31, 1893 announcing entertainment at Town Hall

Sudbury Historical Society Collection
Events
Next Events
Event Calendar
Past Events
Events Calendar
The Society hosts a series of programs from fall through spring. Programs are free to Society members. A $5.00 donation from non-members would be appreciated.
Most programs are held on Sunday at 2:00 PM in Town Hall (Sudbury Center) unless otherwise indicated.
You can view many of our earlier programs on Sudbury TV — see our video library for a listing.
Next Events
June 6, 2019 (Saturday) 11:00
AM
Virtual Annual Meeting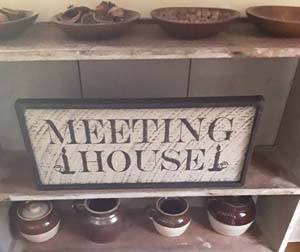 Mark those calendars! All SHS Members are invited to join us virtually on Saturday, June 6 at 11:00 am for our Annual Meeting. While we miss seeing all our friends in person, we are excited to connect virtually through our ZOOM account on June 6. We will keep it short with a simple vote for the slate of officers for next year, discussion on our current operations and where we are with the Sudbury History Center and Museum project.
The link for the meeting will be sent to everyone on our mailing list the week before the meeting. Contact president@sudbury01776.org for more information.
2020 Event Calendar
Due to the COVID-19 pandemic, all spring events have been temporarily postponed.