The Sudbury Historical Society is dedicated to bringing the rich history of the Sudbury Plantation into the lives and activities of the people of Sudbury. We collect, preserve and and communicate the history of Sudbury, Massachusetts.
Founded in 1956, and incorporating the earlier Goodman Society, the Society maintains its offices and collections on the second floor of Sudbury Town Hall. A non-profit organization, the society depends on donations of time, money and artifacts from its members and the citizens of Sudbury.
The Society has for sale a full range of books on the history of Sudbury, reproductions of Sudbury related artwork, and a variety of children's items. See our store for details.
Many questions about Sudbury's history can be answered by our historian and members. Whether you have questions about your neighborhood, curiosity about something you see in town, are interested in the genealogy of Sudbury families or you are pursuing academic research, please feel free to contact us.
2017 House Tour
2017 House Tour: Modern Architecture: Mid-century Modern to the New Millennium
May 6, 2017 (Saturday) 10:00 AM - 4:00 PM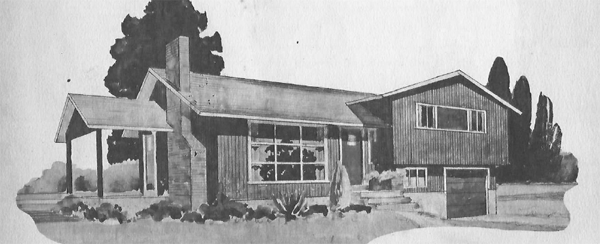 Join us for our 3rd Annual House Tour — one of Sudbury's most popular annual events. This year we showcase Modern Architecture: Mid-Century to the New Millennium and Pink Flamingos!
Starts at The Grange Hall, 326, Concord Rd. Sudbury. Ticket sales and tour booklet pickup starts at 10:00 AM. Tour Stops open at 11:00 AM.
If you enjoy history, architecture, mid-century design, or pink flamingos, you do not want to miss this event. Proceeds support the Sudbury Historical Society's Sudbury History Center being built at the Loring Parsonage. Detailed Flyer.
Learn about Sudbury's mid-century buildings and architects, neighborhood development, and how newer contemporary homes are inspired by the design principles of the 1950s and 1960s.
Ticket includes informative tour booklet with map of 9 participating properties.
View an exhibit of mid-century style from home furnishings to textiles and jewelry, and including items from the SHS collection - 2nd floor of The Grange Hall.
Tickets are $25 for SHS members, $30 for non-members. Tickets can be purchased on the day of the event at The Grange Hall or can be purchased in advance at www.eventbrite.com. Or you can mail a check made payable to the Sudbury Historical Society at 322 Concord Road, Sudbury MA 01776. Advance-purchased tickets will be held at The Grange Hall for pick-up May 6th.
If you are a local business, sponsorship opportunities are available for this event. See our Sponsorship Flyer for details.
Be Mod about History! Decorate a Pink Flamingo for the House Tour
Now to May 5, 2017 (Friday)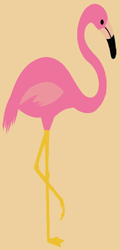 To support the SHS's Mid-Century Modern House Tour on Saturday, May 6, decorate one of our fabulous pink flamingos, place it on your lawn or at your business, and then bring it to the Sudbury Historical Society (Town Hall, 322 Concord Road). The decorated birds will flock the lawn at the Sudbury Grange Hall for viewing during the House Tour. Be sure to include a tag with your flamingo's name, your name, phone and/or email so that we can contact you if you've won a prize!
$10 donation per bird. Make it silly, serious, fanciful, or fabulous! We'll be tickled pink to see what you do!
Pick up a flamingo at the SHS during our open hours (Monday-Friday 8:30 - 4:30) now through May 5th! Email director@sudbury01776.org to reserve a bird in advance.
Download your Flamingo Care Instructions and Tag here.
The Pink Plastic Flamingo was designed by Don Featherstone, a sculptor working for Union Products in Leominster, MA. The plastic pink flamingo lawn ornaments were a surprise bestseller and came to represent the aspirational values and suburban landscape of the 1950s. Years later, the blushing birds are considered pink pop icons of Americana and are included in the Smithsonian's collections. They were proclaimed "an essential contribution to American folk art" by Governor Dukakis in 1987.
The Flamingos Are Coming!
Now to May 15, 2017 (Monday)

With the arrival of spring it's migration season and pink plastic flamingos will be landing across Sudbury in support of the Sudbury Historical Society's month-long celebration of our town's modern architectural history.
Beginning now until Monday, May 15th, you can order a surprise visit from a flock of flamingos to any house in Sudbury. The flock will mysteriously appear on the lawn of your choice, roost for 24 hours, and then fly away.
Why Pink Flamingos? May is National Historic Preservation Month. This year the SHS is focusing on Sudbury's more recent history for our 3rd annual house tour: Modern Architecture: Mid-century Modern to the New Millennium. This flamingo fundraiser puts a modern spin on fundraising and supports the future Sudbury History Center at Loring Parsonage.
Minimum donation for a flocking of flamingos is $50. To order a flocking of flamingos Download, Fill Out, and Mail This Form. You may pay for your flocking here.
Mod about History: Cocktails and Cars
May 20, 2017 (Saturday) 7:30 - 10:00 PM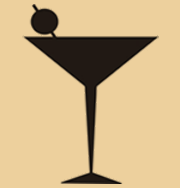 At Herb Chambers BMW of Sudbury 128 Boston Post Road, Route 20, Sudbury
Celebrate Sudbury in the mid-century. Enjoy cocktails, hors d'oeuvres, and desserts popular during the 1950s and 1960s. Bid on special items in a silent auction and learn about plans for the Sudbury History Center while surrounded by luxury vehicles at Herb Chambers BMW's contemporary showroom.
$75 per person, cash bar. Vintage attire encouraged.
Please RSVP by Friday May 12th. RSVP online at www.eventbrite.com. Or RSVP using this form: Cocktails RSVP.
Sponsorships are available, see Cocktails RSVP.
Next Events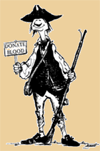 Red Cross Blood Drive
April 19, 2017 (Wednesday) 2:00 - 7:00 PM
Be a part of an old Sudbury tradition by donating blood at Town Hall. Sponsored by the Sudbury Historical Society with the help of the Sudbury Companies of Militia and Minute. You can make an appointment in advance by calling 1-800-723-2767 or visit www.redcrossblood.org.
Paint the Parsonage
April 28, 2017 (Friday) 7:00 PM
At Brush and Easel, 339 Boston Post Rd.
Join the SHS to Paint The Parsonage at Brush and Easel, Inc., a new Paint Café at 339 Boston Post Road. Come and paint a representation of the c.1730 Loring Parsonage which was once Reverend Israel Loring's house. It will soon be the home of the Sudbury History Center operated by the Sudbury Historical Society.
$30 per person. All materials included. Reservations required. 20 spaces available. Register through Brush and Easel's event calendar at www.brushandeaselinc.com.
A portion of the fee benefits the Sudbury Historical Society. More info.
See our calendar for information about all our programs for the year.
Talking Tour of Sudbury Town Center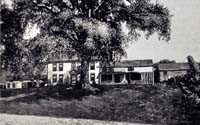 Take an audio tour of historic Sudbury Center and hear about the history of the town and its town center. You can take the tour from the comfort of your home or equipped with a mobile phone or tablet you can walk around Town Center and hear Sudburians past and present describe the Town Center.
Start the tour here: Talking Town Center Tour.
The tour is designed for all ages – tech-savvy children will especially enjoy navigating the map. Paper copies of the maps to facilitate the tour are also available in the white mailbox located at the back of Loring Parsonage near the Town Clerk's accessible entrance ramp.
New Video About the Mount Wadsworth Cemetery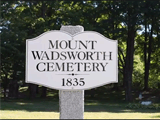 SHS summer intern Gillian Vesely has produced a video tour of Wadsworth Cemetery on Concord Road with narration by Elin Niederman. The cemetery is home to the Wadsworth Monument, monuments to the Sudbury residents who served in World War II and the Korean and Vietnam Wars, and the burial sites of over a thousand Sudburians.
See the video here: Mount Wadsworth Cemetery.
Construction of Our Sudbury History Center & Museum is Underway!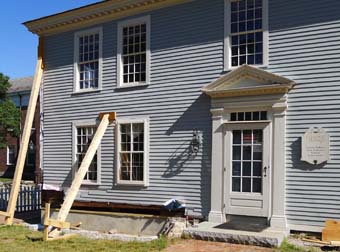 The Sudbury Historical Society is in the midst of its most ambitious project to date, creating the Sudbury History Center & Museum at the circa 1730 Loring Parsonage in the Town Center.
Restoration and stabilization of the existing building is underway and should be complete this summer. This will be followed by reconstruction and expansion of the ell on the east side of the building. Please see Sudbury History Center for details.
Our Winter Newsletter

Our latest newsletter is out. The cover story explains why history is essential and it's followed by descriptions of some important new additions to the SHS collections. There's information about School Days past in Sudbury, the Town Hall Restoration project, the Hosmer House Christmas Open House, and more! Read our Newsletter